Can you believe that I leave for Malaysia in less than one week?! I can't . . . it doesn't seem like a year could have passed since I first attended the informational meeting about this missions trip. And yet, here we are -- a team of eleven awesome women of all ages, equipped with faith, hope, love, a heck of a Christmas program, Thanksgiving meal ingredients, and a heap of games, crafts, and songs, more or less ready to set sail next week. Wow!
I thought it would be fun to share a little of what we're going to be doing in Malaysia. First, we will be helping with a ministry to college students that is similar to our American Intervarsity, Campus Crusade for Christ, and Chi Alpha. We'll discover the specifics of that ministry's needs when we arrive, but we do know that we'll be helping to prepare a traditional Thanksgiving dinner for the holiday. That means that we're toting not only canned pumpkin, cranberry sauce, pie spices, and mashed potato-makings across the Pacific -- but we're also bringing
two turkeys
! They'll be preserved in dry ice and should travel fine, I'm told, but I'm glad I'm not in charge of them.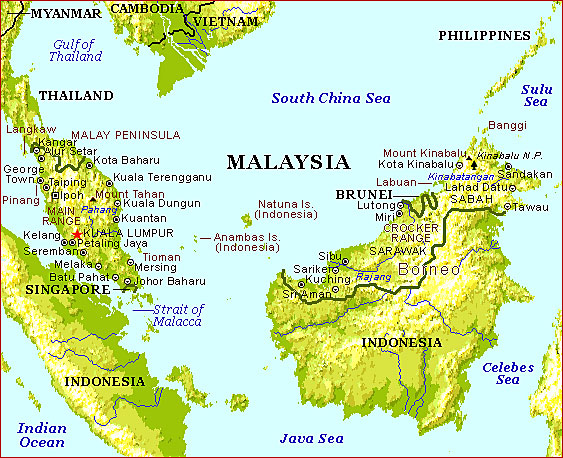 After Thanksgiving, we'll be heading to a Hindu orphanage for a few days. There we'll teach them the story of Christmas, which will probably be quite foreign to them. We have a little program to perform that involves decorating a Christmas tree with the kids, and we're bringing two days' worth of Christmas-themed crafts as well. In addition, we're armed with an arsenal of small and large group games. I'm in charge of rounding up and packing a kickball and supplies to make coffee filter butterflies. Fun!
The next and possibly final stop on our trip are a few downtown ministries in a major city. We don't know exactly what we'll be doing there, but the ministries serve the homeless, poor, prostitutes, and general down-and-out-ers. I'm thinking these will be similar to our Poverello Centers, soup kitchens, and the like.
Whew! What a whirlwind those two weeks in southeast Asia will be! Although it doesn't sound like it, we'll also have a little time to explore both Hong Kong and locations in Malaysia. I might even have the opoportunity to swim in the Indian Ocean just like the Best Husband Ever did on his missions trip to Kenya two summers ago! Both I and the missions team have a lot of things to fine tune before next week, but even with the stress of those tasks, I'm very excited.
In honor of my impending equatorial departure, I decided to try a simple southeast Asian-themed recipe I've had my eye on for quite some time. The Fitnessista's
chana masala
is a quick and easy concoction that not only tastes fabulous, but also is hearty and healthy.
Chana masala
is a spicy north Indian dish that always includes at least chickpeas, and usually some sort of citrus flavor. The only elements I changed from the original recipe is that I opted out of the oil, and didn't use the coriander because I didn't have any on hand. Chana masala is traditionally served with some sort of flatbread, but we ate ours over bulgur wheat with some golden raisins mixed in.
*The first photo is not mine but instead belongs to the Peace Corps.